Book up is another way to pay for things at your local store. You can take the items straight away and pay for them later.
Know what's in your book up account so you don't end up owing more than you can afford.
How book up works
Book up is also called 'book down', 'on the tick', 'on the slate', 'running a tab' or 'tiki'. A store lets you take goods or services and pay for them later.
Ask questions before you book up as each store can offer different types of arrangements. For example, some stores charge a fee for book up and some set up a maximum book up limit.
How to book up safely
Check the rules — Understand how much you have to pay and when you have to pay it back. Ask the store owner to write it down for you so you have a record.
Set a limit — Decide how much you want to spend on your book up and set a limit. Otherwise you might never pay it off.
Limit who can use your book up — Give the store owner a list of the people who can use your book up account.
Protect your details — Never give the store owner your PIN number. They can use this to take money out of your account when you're not around.
Keep track — Keep your receipts and check your bank statements. Make sure no extra money is being taken out.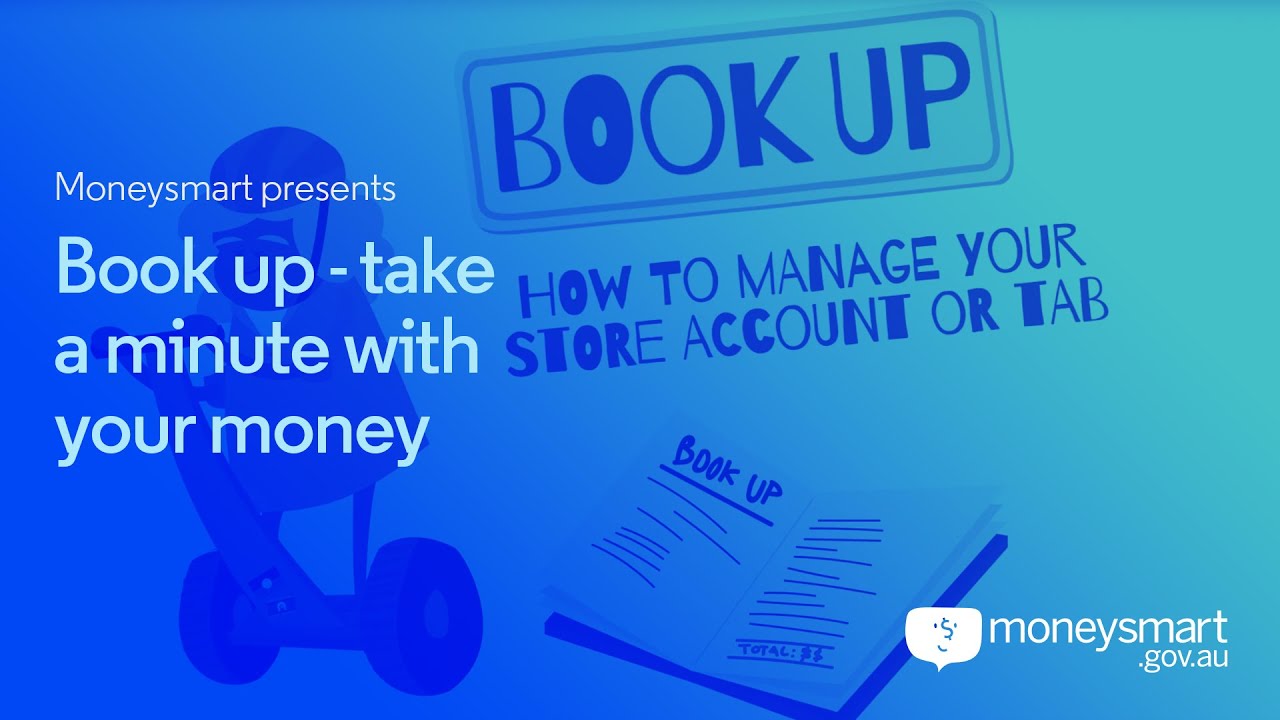 How to manage your book up and keep control of your money.
Get help with book up
If you get into a lot of debt using book up, talk to a financial counsellor or financial capability worker.
If you think a store owner or someone else has stolen money from your account, contact your bank and the police straight away. If you need more help, contact your local legal service, or ASIC's Indigenous Help Line on 1300 365 957.

Dealing with book up: the key facts
ASIC's guide for community workers dealing with book up problems.