If someone offers to withdraw your super or move it to a self-managed super fund (SMSF) so you can get the money, it could be a scam. Learn how to spot the signs of a super scam and what you can do to protect yourself.
Scammers may target your super because most Australians have a super account that can hold a large amount of money. 
If you've been affected by a data breach, contact your super fund to let them know. A scammer may have access to your accounts, including your super. 
Spot the signs of a super scam
Scammers can target you online, by phone or email. They may use flashy advertising through social media or on websites.
Here are some ways a scammer could try to get your super.
Phishing scams for your personal details
A scammer contacts you pretending to be from a financial firm, such as a bank or super fund. They may use copied AFS licence details from a legitimate organisation to give you the impression they are genuine.
They ask for your personal or account details and may send an email with a link. When you click on the link, they will gain access to your computer, including your log-in details for other accounts.
With these details, a scammer can:
create a super account in your name with another fund, or a fake SMSF, then transfer funds to this account and withdraw it
use stolen myGov sign in details to gain access to your personal details and superannuation accounts
See more about these types of scams from the ATO.
Encourage you to open a self-managed super fund
A scammer offers to help you 'control' your super by establishing a SMSF and transferring your super into it. They may:
offer to help grow your super by investing with them in fake high return investments
provide a fake investment performance app or computer program, showing false returns on your investments
offer to 'do everything for you', advising there is no need to engage with anyone else as they will take care of it
offer to invest your super in unusual investments such as cryptocurrencies or foreign currency bonds
Scammers using this tactic may not be pushy and instead attempt to build trust with you over time. Eventually, they convince you to transfer your super into a SMSF or bank account that they control. They can then withdraw your super.
Offer to get access to your super early
Someone offers you a quick and easy way to access your super early, which may not satisfy a condition of release.
They may offer to help you fill out genuine documents needed to do this. This may include giving them your personal details to withdraw super from your fund or suggest transferring it into a SMSF, for a fee. They may tell you that after the paperwork is lodged, you can access the funds for personal use.
This process is illegal, and you will end up paying additional tax and penalties. Read more about schemes promoting illegal early release of super. 
Protect yourself from super scams
Here's how to protect yourself from super scams.
Check your balance and contact details
Check your super balance regularly by logging into your account through your super fund's website.
Look for any unusual transactions such as transfer requests or changes in personal details. If something doesn't look right, contact your super fund and ask them to check.
Checking your balance and account details regularly helps to identify issues or potential scams quickly.
Update your account security 
Consider utilising multi-factor authentication if offered by your super fund or ask to 'password protect' your account.
Make sure your super fund has an up-to-date mobile number, email and postal address for you. This will help them contact you if there's any suspicious activity on your account.
Contact your superannuation fund directly 
If someone contacts you claiming to be acting on behalf of your super fund, contact your fund to check.
Use a contact method you have sourced yourself, as the one you've been given may be fake. Your super fund will be able to verify if the contact was authorised by them.
Know the rules about your super
Scammers may try to convince you that they can help access your super early. Knowing when you can legally access your super protects you from these kinds of scams.
There are very limited circumstances where you can get your super early.
Speak to someone you trust
If you're not sure about something, talk to a person you trust before you go ahead. This could be a family member, your accountant or financial adviser, or your super fund.
Don't deal with anyone who is not licensed
A scammer will not have a valid licence to set up or manage super funds. They may copy someone else's or say they don't need one.
You can check if someone is licensed on ASIC's website. Choose 'Australian Financial Services Licensee' in the drop-down menu when you search. Look carefully for subtle name and address differences. If you're unsure, call the listed company to check.
You can also use APRA's Disqualification Register to check if someone has been disqualified.
Take steps to stop identity theft
There are simple steps you can take to help stop someone stealing your identity. For example, you can shred your personal documents, and be careful what you share on social media.
For more tips, see identity theft.
Report a super scam
If you think you've been targeted by someone who is trying to access your super, report it to:
Your super fund
ATO — 13 10 20
For steps to take if you suspect a scam, see what to do if you've been scammed.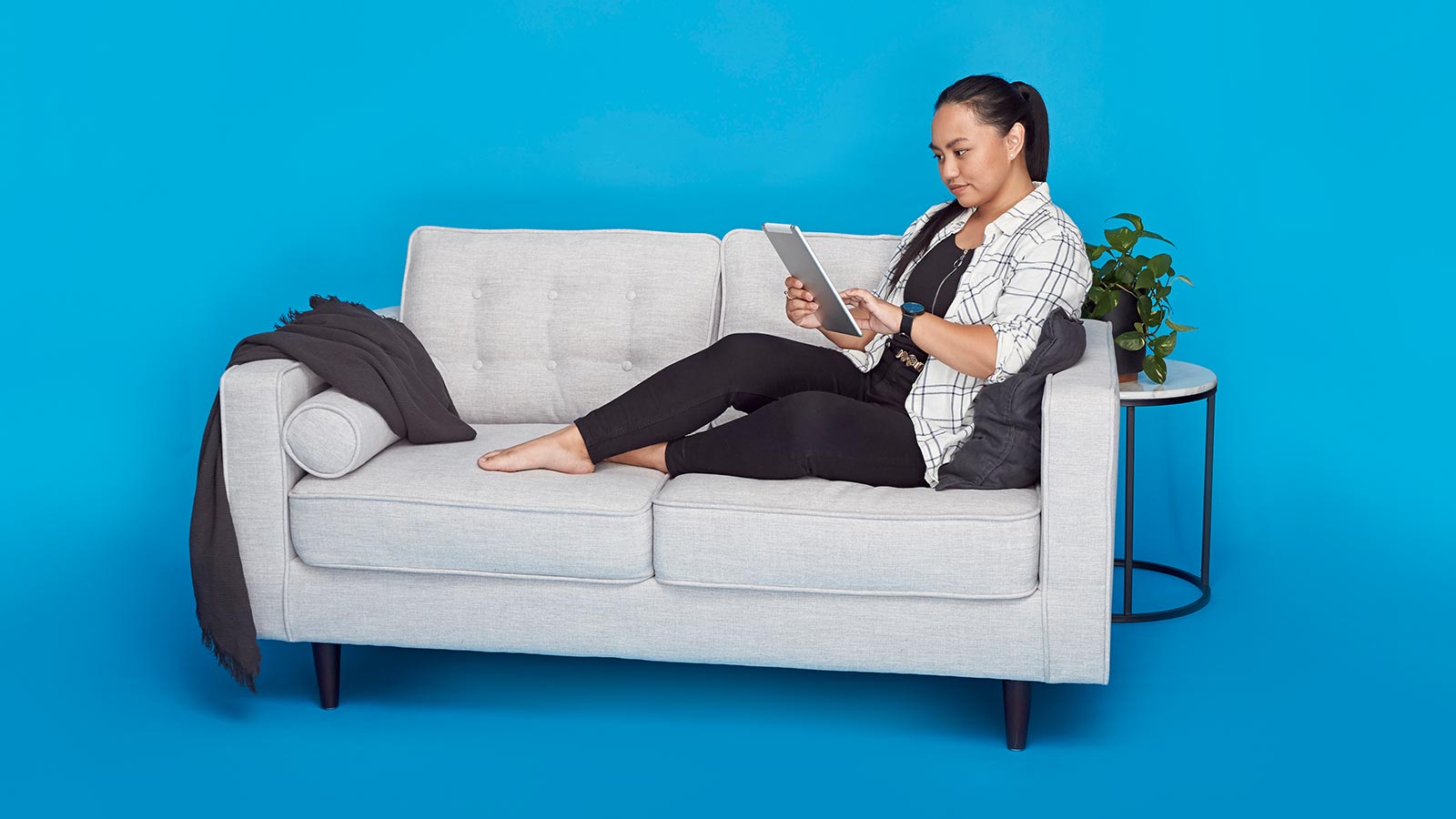 A scammer takes Jasmine's super
Jasmine desperately wanted to pay off her debts by using the $30,000 she had in her super fund.
After seeing an ad online, she contacted Greg. Greg told her he could give her access to her super money. All she needed to do was sign some documents to transfer the money into a SMSF and pay a fee.
Jasmine signed the money over. A few weeks later, she still hadn't received the $27,000 from Greg. She is contacted by the ATO who informs her she now has a tax bill because she accessed her super early. She will also have to pay fines.
She also receives a call from an ASIC investigator, asking her about Greg. They told her that other people had made complaints to ASIC about Greg.
Jasmine found out that Greg was a scammer and had withdrawn all her money. He was running a SMSF scam illegally gaining access to other people's super money. Greg is also bankrupt and because of this, it will be difficult for Jasmine to retrieve her super money.