Integrate financial education into your classroom
Schools using Moneysmart
Many schools are already successfully integrating consumer and financial literacy programs into their curriculum. If you are already teaching financial literacy in your classroom, we'd love to hear your story. Email us at [email protected].
Hunter School of the Performing Arts, NSW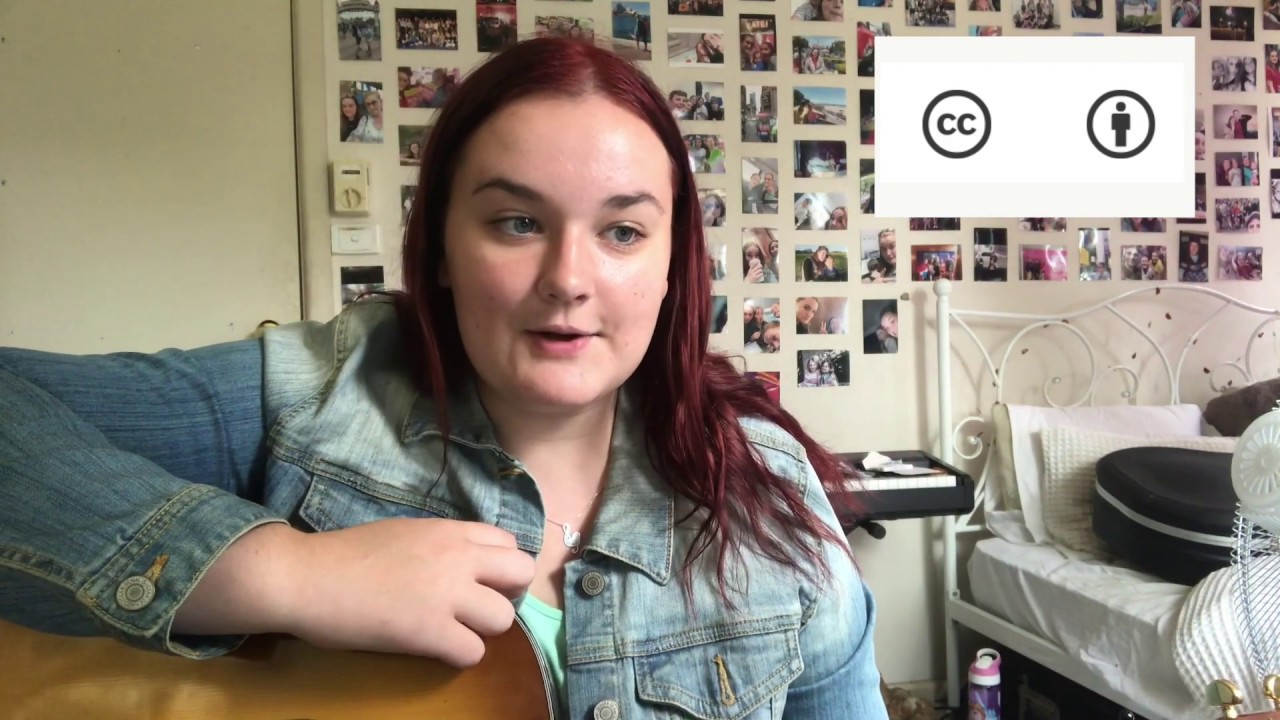 Abbey Gracia performs her original composition for Global Money Week
March 2020 - Global Money Week (GMW) is an annual financial awareness campaign which inspires young people around the world to learn about money. Getting involved with the campaign is a great way to teach your students about money.
This year, the Hunter School of the Performing Arts wanted to harness students' identified talent in their field of performing arts. Students created videos or podcasts using dance, drama or music to highlight important money messages that support the Moneysmart for teachers program.
Due to Covid-19 disruptions at this time, many competition entries had to be re-imagined, some being filmed from multiple locations and stitched together in the final projects.
Leading the school's GMW project, head teacher Cassandra Portelli said that teaching financial literacy to students was crucial, 'Especially for students who may have a career in performing arts. Their income can vary dramatically from week-to-week and month-to-month.'
ASIC's Moneysmart for teachers Principal Project funding has enabled Hunter School of Performing Arts to design and implement a project that helps students learn about financial literacy while putting their creativity to work.
Cassandra also said this competition provided a wonderful way to fulfill the recommendations from her Premier's First State Super Financial Literacy Scholarship, namely improving student participation in Global Money Week through the Performing Arts.
Competition winners are showcased on the school's Facebook page.
Spark a conversation about financial literacy
Lockyer District State High School, QLD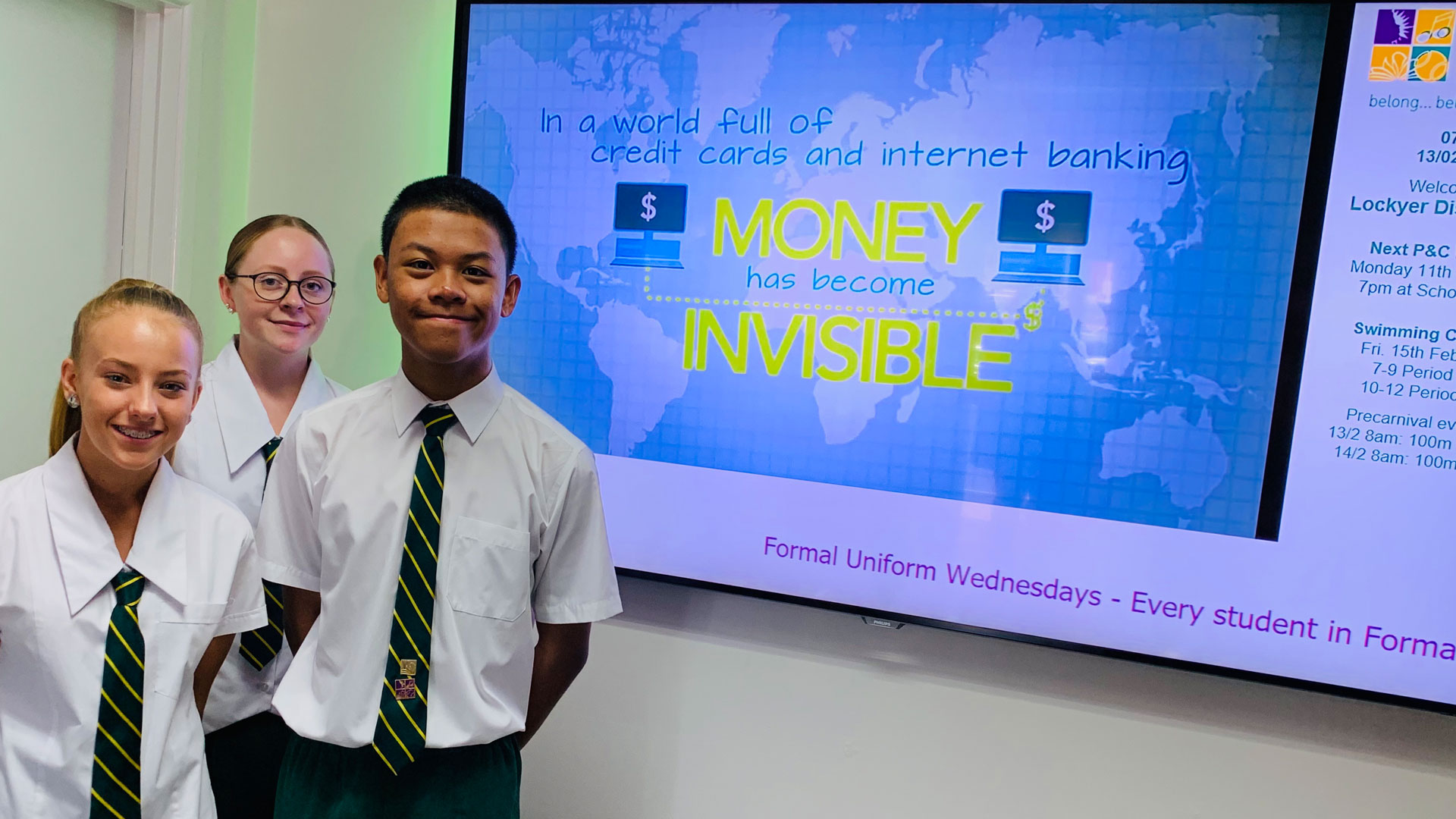 2019 – Lockyer District State High School in Queensland reminds its community that money makes the world go around by playing a Moneysmart video in its office foyer.
The video, Money Makes the World Go Around, highlights the importance of young people learning about money so they can avoid overspending and getting into unnecessary debt.
The school's deputy principal Tony McCormack said that students, parents and anyone else who comes into the office can watch the video. It shows them how important financial literacy is for kids and adults.
'It also sparks conversation and reflection about financial literacy,' Tony said.
The school integrates Moneysmart's teaching resources into lessons throughout all years, especially with seniors as they prepare to leave school.
'Financial literacy has always been an important component of our transition plans for students. The Moneysmart resources support us to improve our existing practices', said Tony.
'The resources give us a focal point and easy-to-use bank of teaching tools to support our existing practices.'
Students run an enterprise school shop
Mount Pleasant Road Primary School, VIC
Mount Pleasant Road Primary School has a Pleasant Snacks shop program. This involves Year 5 students running a healthy school snack stall every Friday.
Teacher, Kim Streitberger, said the shop is having a significant impact on students' numeracy and engagement, as they realise the natural connection between money and mathematics.
'Money equals real life maths. Solving word problems in maths lessons can include elements of real life but doesn't come close to the calculations students undertake when they're buying and selling', Kim said.
'Most of the school's 175 students are involved with the Pleasant Snacks shop either as managers, assistants or purchasers. This gives them the opportunity to improve their numeracy skills and their understanding of money.'
Principal, Lisa Yeoman, said Pleasant Snacks has enthusiastic support from staff, parents and students alike.
'Year 5 students are in the process of establishing a training program for our Year 4 students. This means they'll be well prepared to take on the responsibilities of Pleasant Snacks next year', Lisa said.
'We pride ourselves on preparing students for their future and recognise that financial literacy is a lifelong skill.'
Hosting a welcome breakfast for new students
Palmerston Christian School, NT
Palmerston Christian School adopts a whole school approach to consumer and financial literacy education.
The school arranged for their Year 3 students to host a welcome breakfast for children starting in their Transition class (Kindergarten or Prep).
Year 3 teacher, Luke Gaitt, said planning the breakfast was very exciting for her students.
'They had a fantastic time putting their newly learnt financial skills to work. From researching and comparing prices in supermarkets to working to a strict budget of $1.90 per guest', Lubke said.
'Financial literacy is something we all deal with on a daily basis – something that can make or break our future. At our school we're keen to ensure that students leave with the knowledge and skills to confidently set and meet their financial goals throughout life', she said.
Apply for financial literacy funding
Teachers play a pivotal role in helping students learn good money habits.
Moneysmart works with primary and secondary principal associations to fund financial literacy project in schools. Funding is worth up to $5,000 for each project.
We're looking for new, creative project ideas that:
teach kids how to budget and plan
integrate financial literacy across the whole school
incorporate cross sector collaboration
boost parents' understanding of good money management
include the local community
We've partnered with the Australian Primary Principals Association and Australian Secondary Principals Association to deliver the funding.
Applications are currently closed.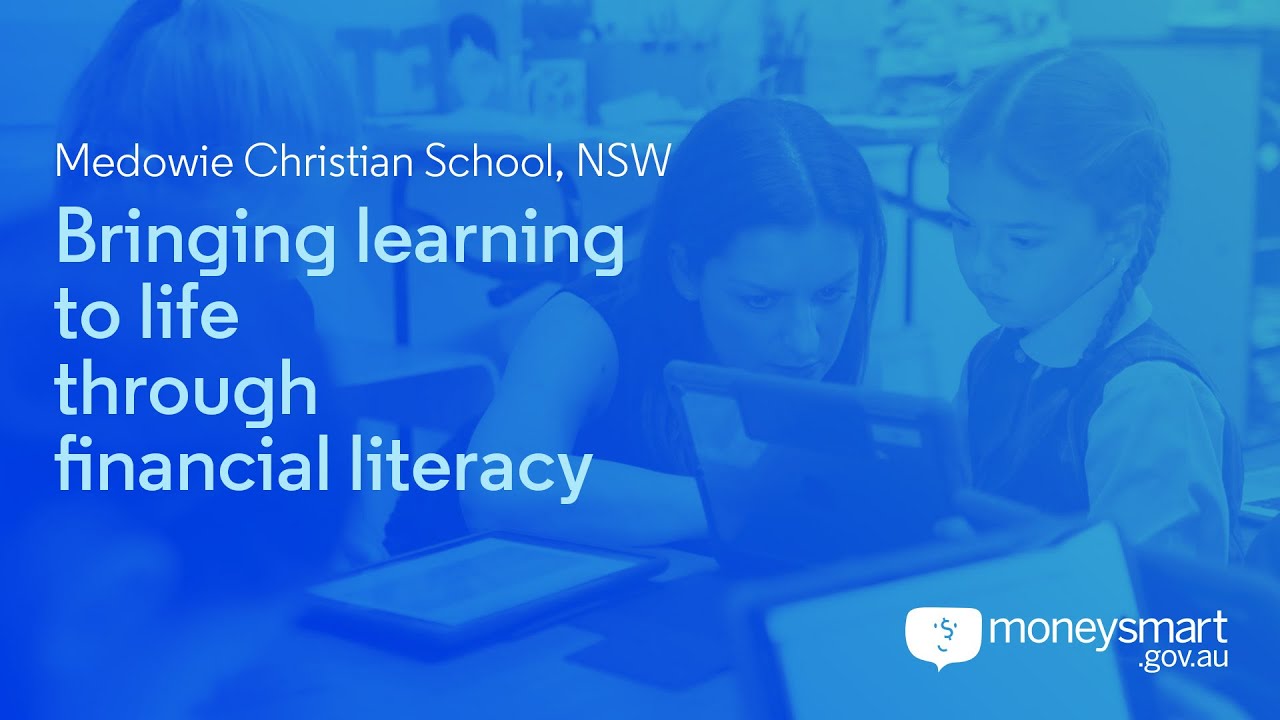 Bringing learning to life through financial literacy
Medowie Christian School was a 2019 grant recipent. See how they integrated financial literacy into their school
Visit Moneysmart in schools playlist on YouTube for more videos.
2019 grant recipients
Ten primary schools are working on financial literacy projects as part of the first round of the Moneysmart grants. Projects feature gardens, market days, a café, product development, a financial literacy classroom and a multimedia project.
The schools are:
Moneysmart for teachers newsletter
Sign up to our newsletter for teachers. You'll receive an email every school term showing how teachers are integrating financial literacy into their classrooms and schools.
View past newsletters
March 2020 - Celebrating International Women's Day and Global Money Week.
February 2020 - New Moneysmart website launched, focus on wellbeing of you, your students and the planet!
November 2019 - New Moneysmart website coming soon, understanding compound interest, free resources and professional development.
October 2019 - Applications for financial literacy funding close soon, school banking review, how income tax works, free resources and professional development.
August 2019 – Apply for financial literacy funding, scams awareness week, get the best mobile deal and teach your students how to decode advertisements.
June 2019 – Grants for secondary schools, recent professional development, resources and ways to share your teaching story with the Moneysmart in schools email community.