Integrate financial education into your classroom
Schools using Moneysmart
Many schools are already successfully integrating consumer and financial literacy programs into their curriculum.
Below are some conversations and stories shared by schools, partners and recipients of the financial literacy funding initiative who are championing financial literacy.
7 Aug 2020 - How principals connect learning to life through financial education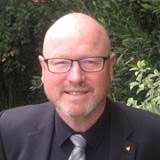 Primary school principals do incredible and valuable work every day. National Primary Principals Day is a day to both acknowledge and thank principals across Australia.
ASIC's Financial Capability team sat down with Malcolm Elliot, President of the Australian Primary Principals Association to hear about the work of primary principals participating in the Moneysmart funding program.
Can you tell us some of the things you hear from principals about the challenges and opportunities they face every day?
The opportunity to positively affect the life chances and choices of the students is what keeps principals in their work. There is so much joy in the job!
The challenges come with people who don't understand how vital education is, AND in the mountain of administrative work that keeps principals from the joy.
Why do you think it's so important to teach financial education in schools?
Financial literacy education is absolutely foundational to people navigating through life. No matter how simple our financial lives may be, we need to have a sound understanding of factors affecting our financial wellbeing as our lives unfold. And, more than that, to help us understand our choices and the possibilities ahead of us.
How can primary principals benefit from the Moneysmart funding program?
It provides impetus, learning support resources and money to really bring learning to life in the classroom - and beyond!
There are so many great programs being run around Australia through Moneysmart which provide learning opportunities not just about money per se, but about the interconnectedness of society through economic activity. This brings our students in close and really meaningful contact with their communities. It also shows what our children can do and how terrific our teachers are.
The Moneysmart funding program is a great way to make children's learning visible in their communities - especially in rural, remote and very remote locales. The projects undertaken by the children are tangible.
Every project is one that students, teachers, parents and carers can be proud of and will be remembered by all for years to come. These memories are a link to learning that will also endure for years - and is the foundation of financial literacy for children as they make their way through life.
Applications for Moneysmart funding are now open. To find out more about the Moneysmart funding opportunities refer to the 'Financial literacy funding' further down this page.
Conversation with Liwara Catholic School (WA) about their initiative
July 2020 - Liwara Catholic School in Greenwood, WA were one of the schools to receive funding through the Moneysmart funding opportunities.
The launch of their program was delayed due to COVID-19, and in July this year they invited Sheila Griffin, Numeracy Consultant at the Association of Independent Schools of Western Australia to lead professional development at the school.
Sheila shared ways to transform the mathematics experience into a fun and engaging experience for their students. Sheila also equipped staff at Liwara with an understanding of why having a greater focus on Financial Mathematics is important and provided them with practical ideas and strategies they can use in their classrooms.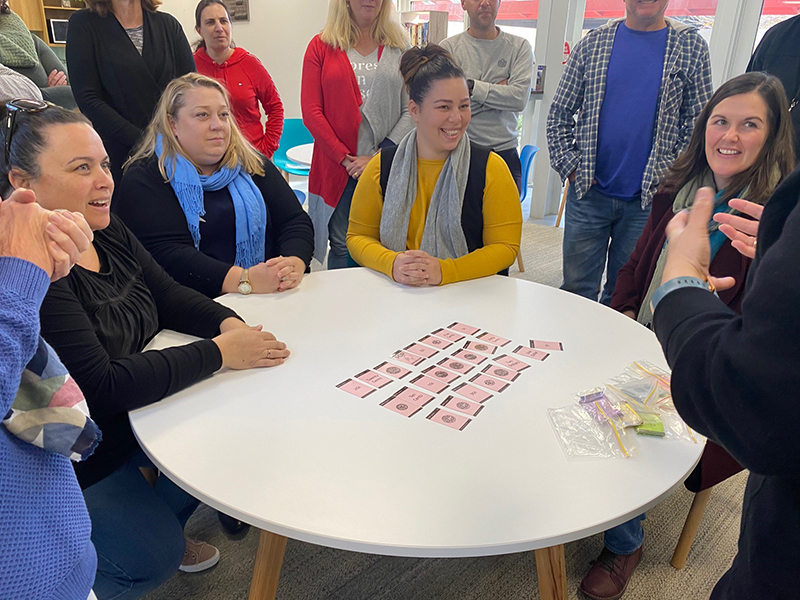 ASIC's Financial Capability Projects and Partnerships team sat down with Amanda McCabe, Key Teacher at Liwara Catholic School to hear about the program they are implementing following the Professional Development day.
You received Moneysmart funding in 2019. Tell us about the program you are implementing in 2020 at Liwara Catholic School?
Increasing our focus in term 3, we are planning to implement a whole school financial task for our learning journey at the end of term. As part of this we have purchased and are continuing to develop resources for use across the school in teaching Financial Literacy.
The focus at Liwara Catholic School is on integrating Financial Literacy, rather than having a short-term focus in the Maths program.
Why is it so important to teach children about Financial Literacy in the classroom?
Money is becoming more and more invisible to students as they are not growing up in a society where cash is being handled regularly. And being responsible with money is a life skill that young people need some background in before they reach adulthood. We can't always rely on that education happening in the home.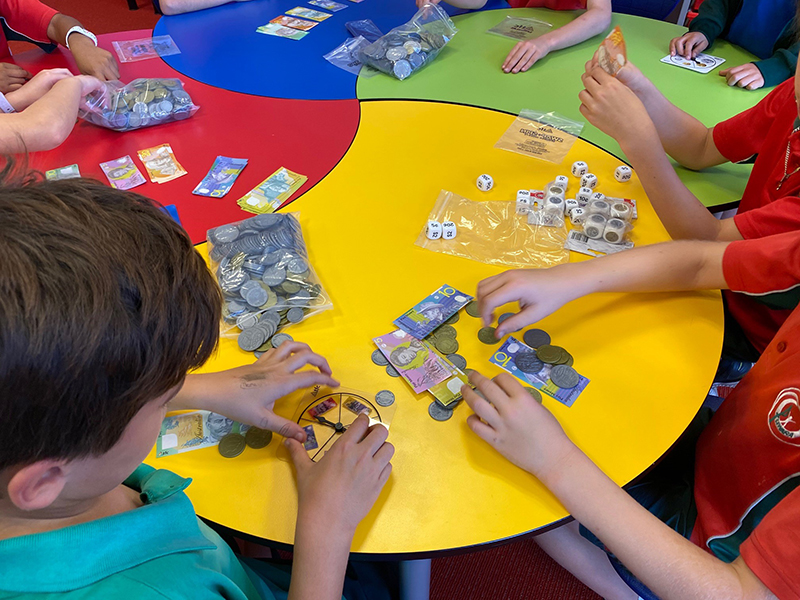 What are the biggest challenges faced to incorporating Financial Literacy in your school?
The biggest challenge for us is gathering and developing resources that suit the different year levels and don't become repetitive. As well as this, it's about gaining and keeping momentum beyond the first 'surge' of enthusiasm in implementing Financial Literacy so that it stays on the teaching agenda at the school.
What would you say to a school considering applying for funding for a Financial Literacy initiative at their school?
Make a start but start small. Make sure you get 'buy in' from all staff and start with small, achievable goals. Also inspire and motivate teachers by using hands on experiences of practical activities that can be adapted to classroom use.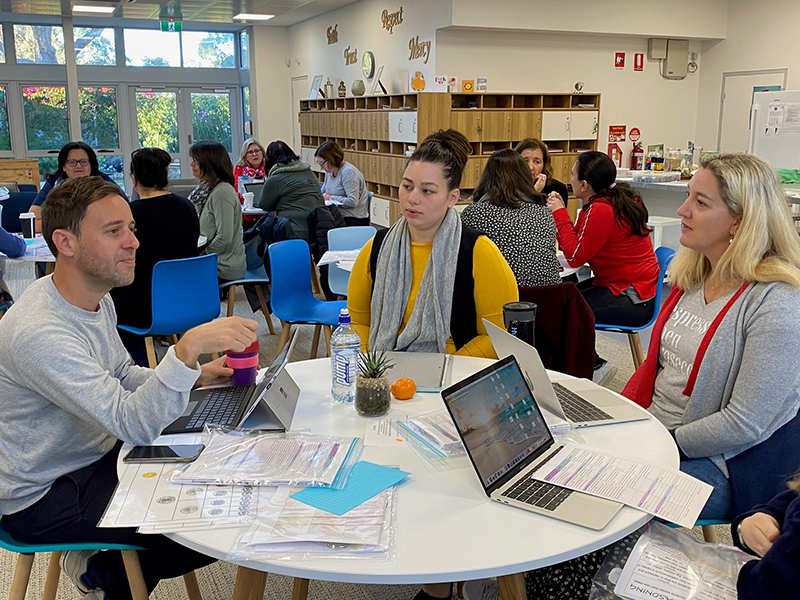 Capella State School (QLD) - Trash4Cash project
July 2020 - Capella State School in QLD are using their grant money to create a 'Trash4Cash' Project, connecting school and community, to create a viable financial industry using the waste that is produced. This includes worm juice, worm compost and shredded paper as well as collecting cans and bottles and growing a veggie patch!
This project aims to not only enhance the school grounds but also be used as a teaching and learning resource for the school.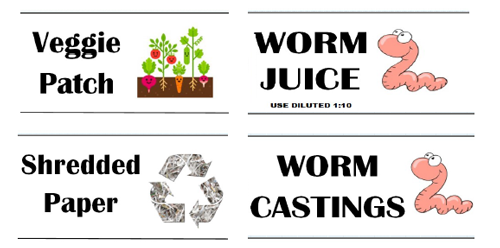 Pindi Pindi (QLD) - Pindi Pindi State School's aquaponics project
July 2020 - Pindi Pindi State School in Mackay, QLD is a small school of 11 students (but with the enthusiasm of a school of 50). They are one of our grant recipients in 2019/2020. Their project aims to develop an aquaponics system to learn about sustainable farming practices by learning through hands-on interaction with the environment.
Students were involved in the process of developing a design plan through research, budgeting, decision-making and the installation and maintenance of the system. Unforeseen circumstances such as COVID-19 and every student wanting to drill, screw and hammer, have slowed progress but they enthusiastically soldier on!
Once the aquaponics system is set up and begins producing large quantities of produce, students will develop advertisements to sell the items to the local community.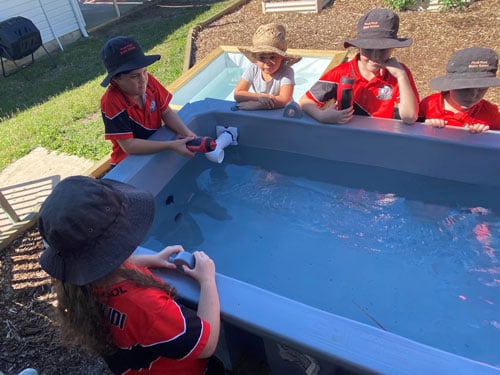 Students also worked in groups to design a game around aquaponics and money. The students came up with a game similar to Monopoly where you had pick up cards such as 'all your fish died, you need to spend $.... to replace them all'', 'You sold all your produce to the local community, collect $....'.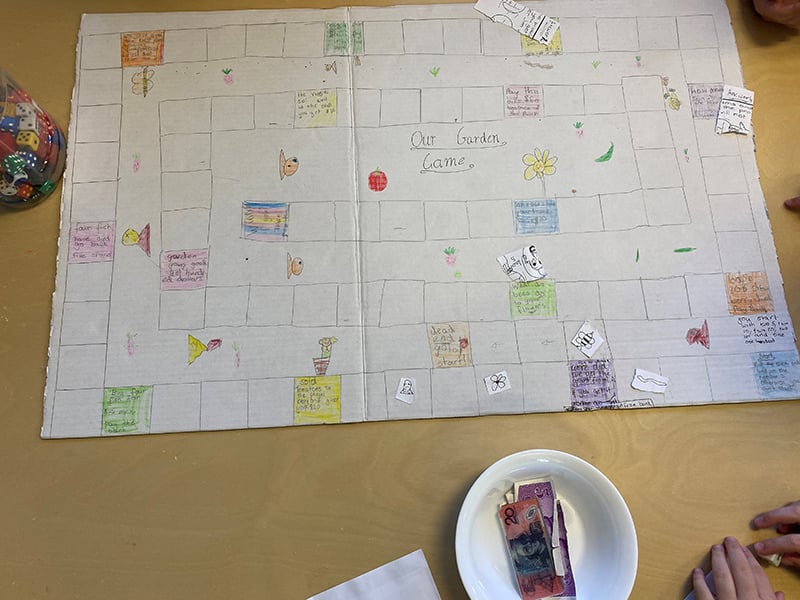 Their project was featured in the local Daily Mercury newspaper in Mackay on 23 June 2020 (unable to replicate due to copyright restrictions).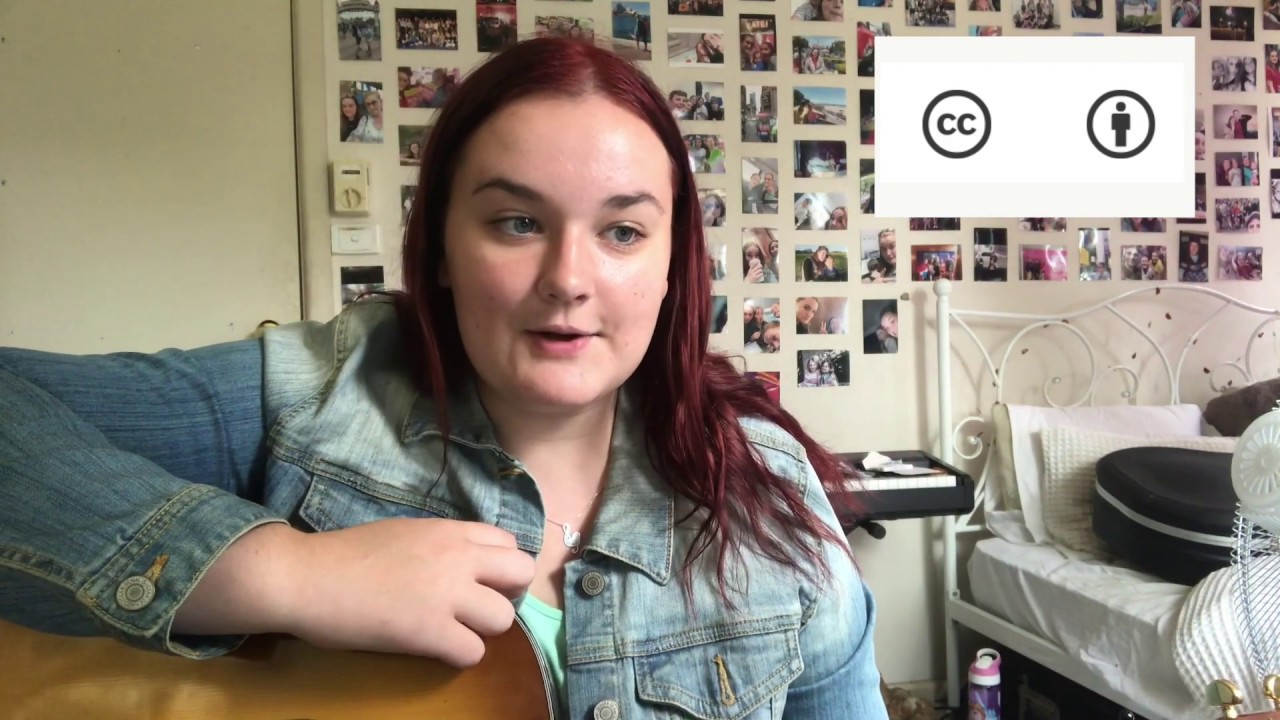 Abbey Gracia performs her original composition for Global Money Week
March 2020 - Global Money Week (GMW) is an annual financial awareness campaign which inspires young people around the world to learn about money. Getting involved with the campaign is a great way to teach your students about money.
This year, the Hunter School of the Performing Arts wanted to harness students' identified talent in their field of performing arts. Students created videos or podcasts using dance, drama or music to highlight important money messages that support the Moneysmart for teachers program.
Due to Covid-19 disruptions at this time, many competition entries had to be re-imagined, some being filmed from multiple locations and stitched together in the final projects.
Leading the school's GMW project, head teacher Cassandra Portelli said that teaching financial literacy to students was crucial, 'Especially for students who may have a career in performing arts. Their income can vary dramatically from week-to-week and month-to-month.'
ASIC's Moneysmart for teachers Principal Project funding has enabled Hunter School of Performing Arts to design and implement a project that helps students learn about financial literacy while putting their creativity to work.
Cassandra also said this competition provided a wonderful way to fulfill the recommendations from her Premier's First State Super Financial Literacy Scholarship, namely improving student participation in Global Money Week through the Performing Arts.
Competition winners are showcased on the school's Facebook page.
Moneysmart in schools - Youtube playlist
The following video captures a project from 2019 primary funding round. Visit Moneysmart in schools playlist on YouTube for more videos.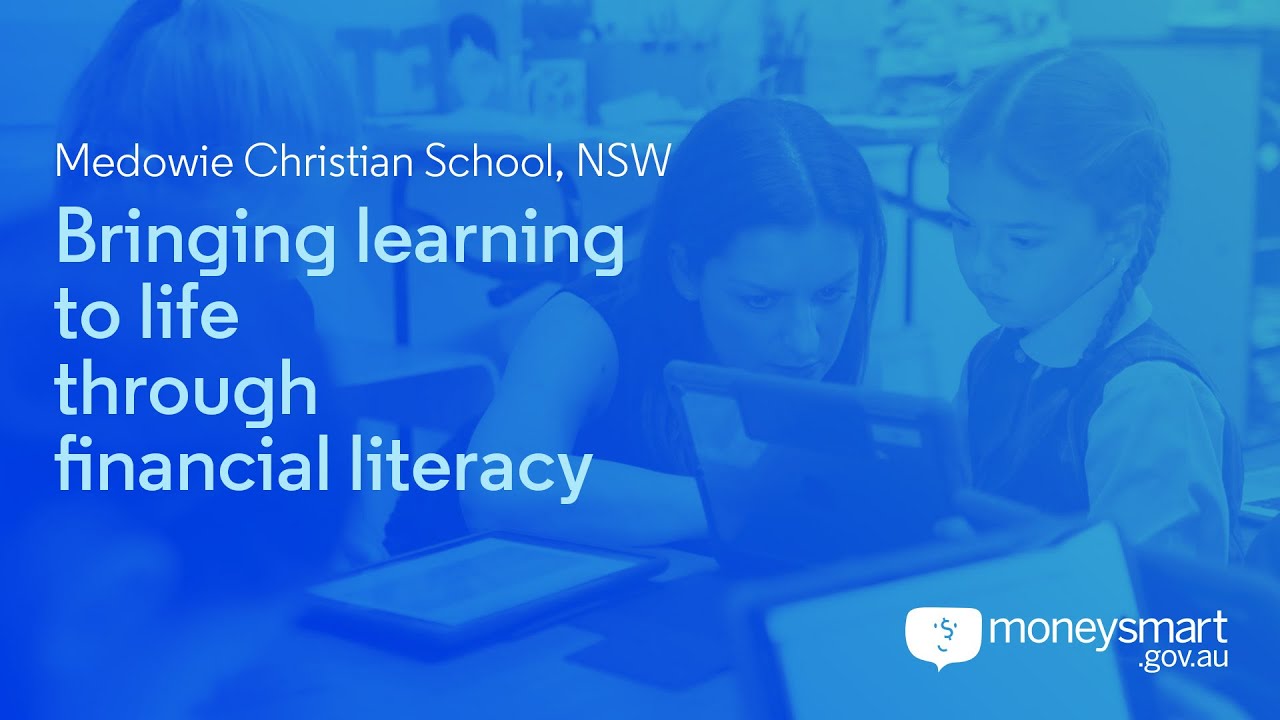 Bringing learning to life through financial literacy
Medowie Christian School was a 2019 grant recipent. See how they integrated financial literacy into their school
If you are already teaching financial literacy in your classroom, we'd love to hear your story. Email us at [email protected].
Apply for financial literacy funding
Teachers play a pivotal role in helping students learn good money habits.
Moneysmart works with primary and secondary principal associations (APPA and ASPA) to fund financial literacy project opportunities in all Australian schools. Funding is worth up to $5,000 for each project.
We're looking for new, creative project ideas that:
teach kids how to budget and plan
integrate financial literacy across the whole school
incorporate cross sector collaboration
boost parents' understanding of good money management
include the local community.
How to apply
Applications for 2020-21 are now closed. See recipients below.
Applications for 2021-22 for secondary schools will open in August 2021 for projects in 2022.
Grant/funding recipients
Expand the tab below to see the schools who received funding for 2021.
To see some past recipients visit Moneysmart in schools playlist on YouTube.
12 primary schools and 14 secondary schools are working on financial literacy projects as part of the Moneysmart grants. Projects feature gardens, market days, small businesses and a financial literacy classroom.
The schools are listed below:
Primary

Secondary

Carnarvon Community College, WA
Corowa Public School,NSW
Eastern Fleurieu School, SA
Immanuel Primary School, SA
Orchard Grove Primary School,VIC
Portarlington Primary School, VIC
Port Noarlunga Primary School, SA
Riverside Primary School, TAS
St Kilda Park Primary, VIC
St Paul's Lutheran Primary School, NSW
Surrey Downs R-7 School, SA
White Gum Valley Primary School, WA

Bright P-12 College, VIC
Calvary Christian College, QLD
Corinda State High School, QLD
Glasshouse Christian College, QLD
Goodna Special School , QLD
Hymba Yumba Independent School,QLD
Malanda State High School, QLD
Maleny State High School, QLD
Medowie Christian College, NSW
Mamaruni School, NT
Sacred Heart College Geelong, VIC
Southern River College, WA
Star of the Sea College,VIC
St James College, QLD
Moneysmart for teachers newsletter
Sign up to our newsletter for teachers. You'll receive an email every school term showing how teachers are integrating financial literacy into their classrooms and schools.