Make your money work for you by taking care of your bank account. Pay fewer fees, check your bank statement, and keep your bank details safe.
Pay less in bank fees
Banks charge you fees for using their services, but there are ways to reduce the amount of fees you pay.
Get a no or low fee account
Some bank accounts have no or low fees. There are different types:
Transaction accounts – An everyday account with a debit card you can use to buy things and withdraw cash at an ATM.
Savings accounts — An account designed to help you save your money. Usually an online account with withdrawal restrictions that make it harder to dip into your savings.
If your bank statement includes account-keeping fees and overdrafts, you do not have a no-fee account. You may be able to get an account that has fewer, or no, fees. Check with your bank.
If your only income is from Centrelink payments, ask your bank for a no fee or low fee account.
Avoid direct debit fees
A direct debit (or automatic payment) allows a company to automatically withdraw money from your account at set times. Direct debits are often used to pay for things like your electricity bill or phone bill, or to make a loan repayment.
Direct debits can be a good way to manage your money, but they can become a problem. If you don't have enough money in your account when the payment is due you may be charged a fee. To avoid this, set up the direct debit to come out of your account the same day you get paid.
Before you set up a direct debit, make sure you trust the direct debit service provider. You are allowing them to take money from your account.
Use a fee-free ATM
You might be charged a fee for using an ATM that does not belong to the bank you have an account with.
Some banks offer free ATM balance enquiries and withdrawals to their customers in select remote communities. If you have an account with a participating bank and use an identified fee-free ATM, you won't have to pay fees.

Look for this message on the ATM screen to make sure it's fee-free:
This ATM offers fee-free ATM transactions for customers of some banks. If you're not sure, ask your bank whether this ATM is free for you.
Some shops in remote communities charge EFTPOS fees when you take money out. If you can, use a fee-free ATM instead.
Watch out for automatic overdrafts
An overdraft allows you to take out more money than you have in your bank account. This means you have a negative account balance. Your bank can charge you fees and interest on the overdrawn amount and you have to pay this back as soon as you have money in your account.
You might not realise that your account is overdrawn if your bank hasn't told you. Check your balance online to see if you have an overdraft, or contact your bank.
Your bank may ask you if you're an Aboriginal or Torres Strait Islander customer. If they don't, you may like to tell them because some banks can offer specialist support.
Keep your details safe
Help protect your money by keeping your personal details safe.
Your Personal Identification Number (PIN)
When you get a debit card from your bank you get a PIN. Your PIN is like a password for your money.
Keep your PIN safe by memorising it.
Don't write it on your card or keep a note of it anywhere.
Don't ever tell anyone your PIN.
If you do tell someone your PIN, they can use it to take money out of your account without your permission. Your bank might not be able to help you get the money back.
If you use book up in your community, make sure you know how to use it safely.
Internet banking details
Check your bank statement
Make a habit of checking the details on your bank statement.
Look at what money is coming in, such as your pay, and what money is going out, such as rent and bills.
Keep an eye out for any payments that you don't recognise. If there's anything you're unsure about, contact your bank straight away. They can help you work out what the payments are for and how to stop paying them. You may also like to speak with a free financial counsellor.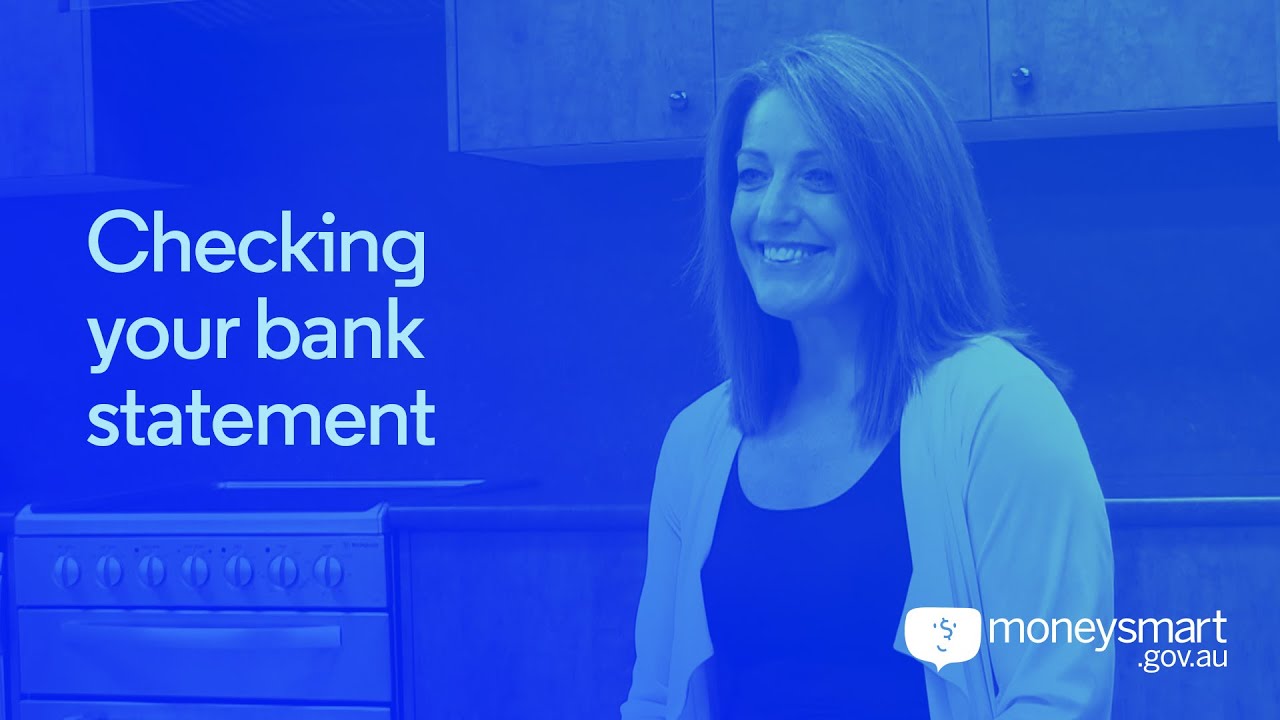 Top tips for checking your bank statement
Tips on checking spending, income and fees on your bank statement.