Build your confidence to teach financial education and engage your students with relevant real-life contexts to prepare them for life.
Professional development
Teachers play a pivotal role in helping students learn good money habits.
Strengthen your practice and build confidence to teach financial literacy through free online professional development. Updated courses coming soon.
Schools using Moneysmart
Many schools are successfully integrating consumer and financial literacy programs into their curriculum.
Below are some stories shared by schools who are championing financial literacy.
Pindi Pindi State School (QLD) - Aquaponics project
Pindi Pindi State School in Mackay, Queensland is a small school of 11 students (but with the enthusiasm of a school of 50). With the aid of Moneysmart project funding, they are developing an aquaponics system. Students learn about sustainable farming practices through hands-on interaction with the environment.
Students are involved in all aspects of developing the system. This includes research and planning, budgeting and decision-making, installation and maintenance. Once the system begins producing large quantities of produce, students will develop advertisements to sell items to the local community.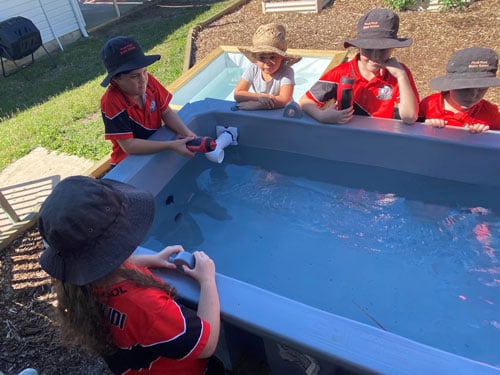 To deepen learning, students have also devised a game about aquaponics and money. Similar to Monopoly, you pick up cards as you go along. For example, 'All your fish died, you need to spend $.... to replace them' or 'You sold all your produce to the local community, collect $....'.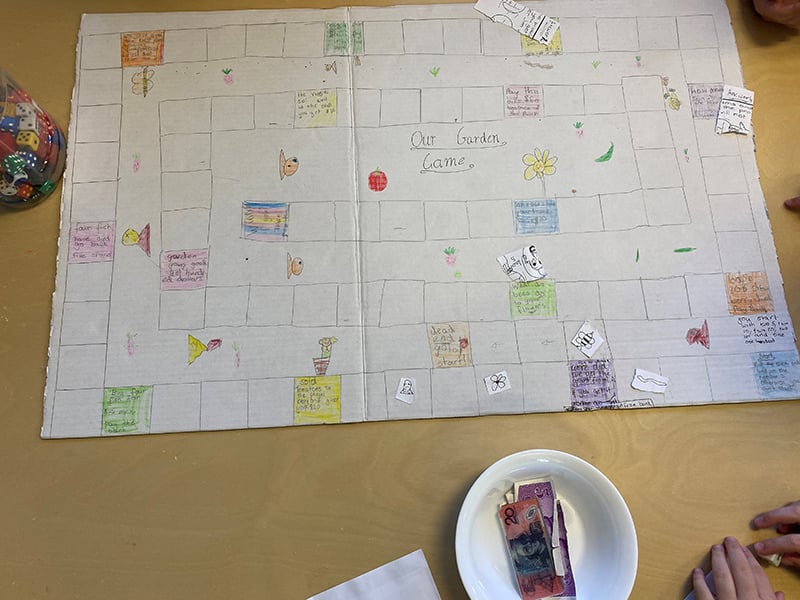 This project was featured in the local Daily Mercury newspaper in Mackay on 23 June 2020.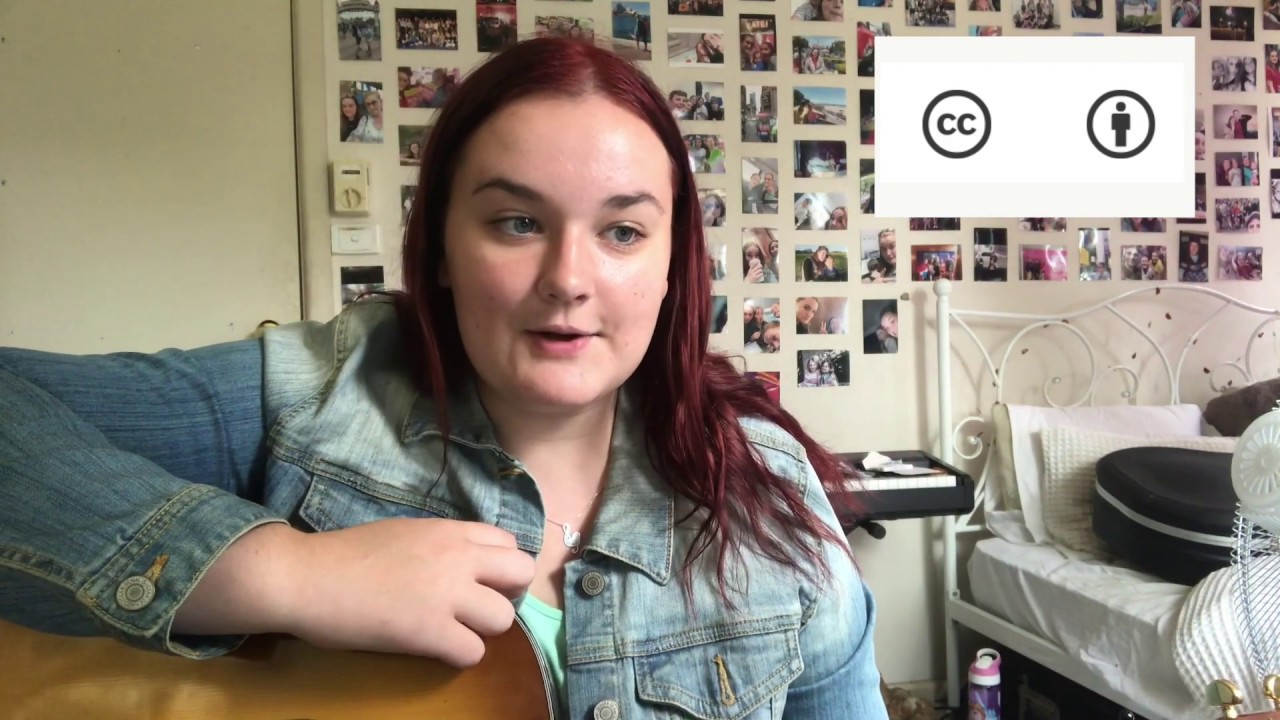 Abbey Gracia performs her original composition for Global Money Week
Global Money Week (GMW) is an annual financial awareness campaign inspiring young people around the world to learn about money. Getting involved with GMW is a great way to teach your students about money.
The Hunter School of the Performing Arts, NSW decided to run a competition during GMW in March 2020 to harness student talents in performing arts. Moneysmart project funding enabled the school to help students learn about financial literacy while putting their creativity to work.
Students created videos and podcasts using dance, drama or music to highlight important money messages. COVID-19 disruptions meant many competition entries had to be re-imagined. Some were filmed from multiple locations and cut together at the end.
Leading the project, head teacher Cassandra Portelli said teaching financial literacy to students was crucial, "Especially for students who may have a career in performing arts. Their income can vary dramatically from week-to-week and month-to-month."
Cassandra said the competition was also a wonderful way to fulfill the recommendations from her Premier's First State Super Financial Literacy Scholarship. Namely, improving student participation in GMW through the performing arts.
Competition winners are showcased on the school's Facebook page.
Moneysmart in schools - Youtube playlist
The following video features a primary school project from the 2019 Moneysmart funding round. See the Moneysmart in schools playlist on YouTube for more videos.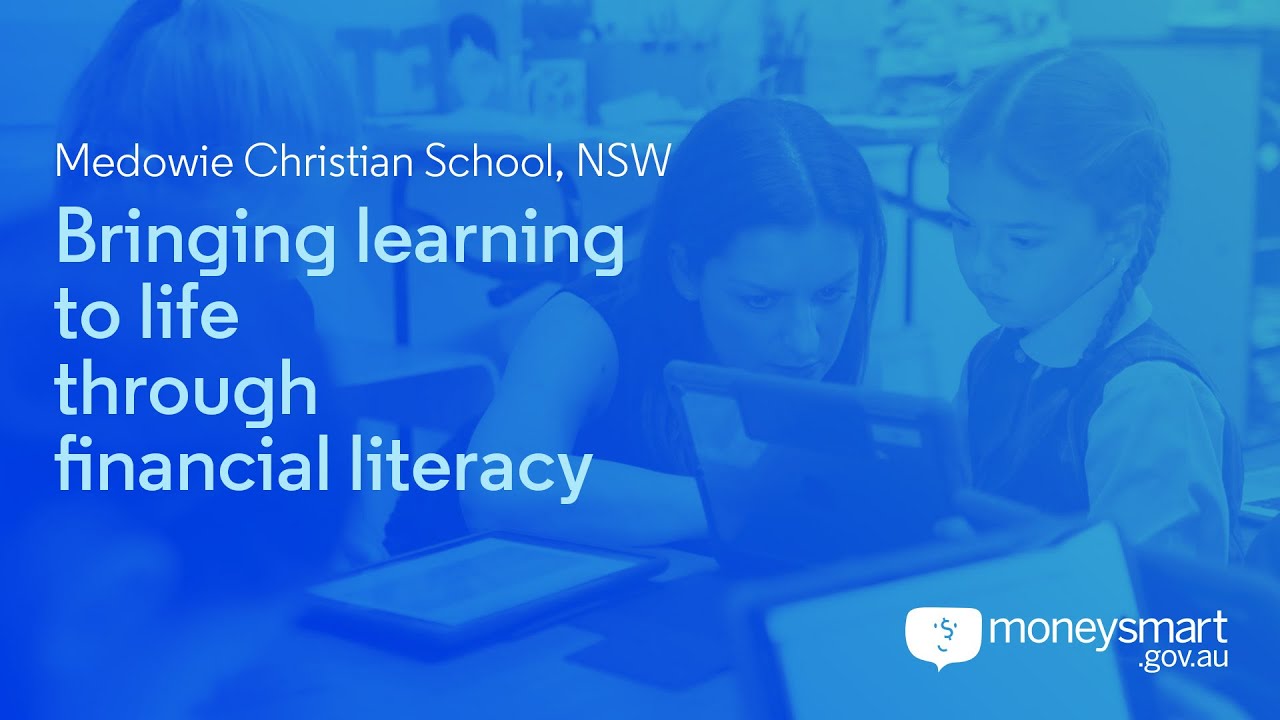 Bringing learning to life through financial literacy
See how Medowie Christian School, NSW, integrated financial literacy across their school
Financial literacy funding
Moneysmart partnered with the Australian Primary Principals Association (APPA) and the Australian Secondary Principals Association (ASPA) to fund financial literacy project opportunities in Australian primary and secondary schools. Four rounds of grants took place from 2019 - 2022, offering schools up to $5,000 to support the development of financial literacy education.
We we're looking for new, creative project ideas that:
teach students how to budget and plan
integrate financial literacy across the whole school
incorporate cross sector collaboration
boost parents' understanding of good money management
include the local community.
Grant/funding recipients
Expand the tab below to view schools who received funding for projects in 2021.
To view some past recipients, see the Moneysmart in schools playlist on YouTube.
12 primary schools and 14 secondary schools are working on financial literacy projects funded by Moneysmart grants. Projects include gardens, market days, small businesses and a financial literacy classroom.
The schools are listed below:
Primary

Secondary

Carnarvon Community College, WA
Corowa Public School,NSW
Eastern Fleurieu School, SA
Immanuel Primary School, SA
Orchard Grove Primary School,VIC
Portarlington Primary School, VIC
Port Noarlunga Primary School, SA
Riverside Primary School, TAS
St Kilda Park Primary, VIC
St Paul's Lutheran Primary School, NSW
Surrey Downs R-7 School, SA
White Gum Valley Primary School, WA

Bright P-12 College, VIC
Calvary Christian College, QLD
Corinda State High School, QLD
Glasshouse Christian College, QLD
Goodna Special School , QLD
Hymba Yumba Independent School,QLD
Malanda State High School, QLD
Maleny State High School, QLD
Medowie Christian College, NSW
Mamaruni School, NT
Sacred Heart College Geelong, VIC
Southern River College, WA
Star of the Sea College,VIC
St James College, QLD